Author: Mads Korsæth
The demand for health supplements is growing in China, due to higher income and a greater focus on living a healthy lifestyle. In 2015 Chinese customers spent 15 billion dollars on dietary supplements, with an expected annual growth between 6% and 8% this figure is expected to grow to 20 billion dollars by 2020.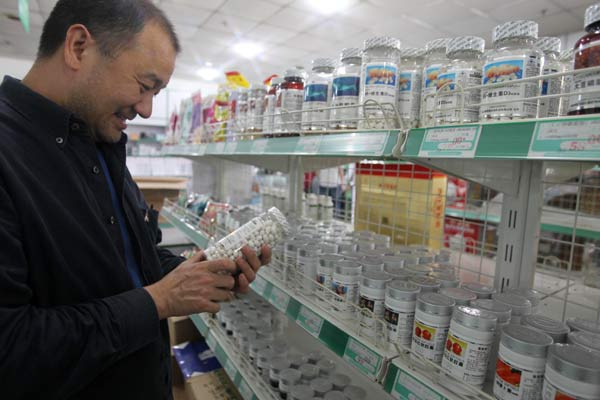 The expectations and the potential in this market are substantial. This is good news for foreign brands in particular because the Chinese don't trust their domestic brands. Scandals and scares, like the incident in 2008, when hundreds of thousands drank milk or infant formulas mixed with melamine, have made Chinese consumers turn to foreign and more reputable brands of supplements. Due to the growing awareness, consumers in China have become more rational and more considerate too. Chinese consumers are now conscious of the specific effects the different supplements have. Therefore, many international supplement companies have been considerate in not only providing an array of supplements for softer skin, memory boost, weight loss and so on. Yet they also add ingredients which makes their supplements more tailored to the Chinese demand. The Chinese demand for supplements is also caused by problems with air pollution and food quality. The supplements are seen as a way of compensating for the negative effects of air pollution and unhealthy food.
At the moment this segment of the e-commerce market is not heavily regulated. For example, the import tariffs are yet to be imposed. This means that it's fairly simple and cheap for customers to purchase supplements from overseas and for companies to enter the Chinese market using cross-border e-commerce.
As it is an incredibly difficult and lengthy process of getting licensed to sell health products in China, it is preferable to go through the means of cross-border e-commerce because it's faster and easier. Through e-commerce such as JD.com and TMall, there's no need for a license, as it is the customer who is importing the product. Once a company gets approval from the chosen platform, it is free to start selling.  Through an e-commerce platform, a company sells directly to the customer.
While there is a growing demand for health supplements in China and the customers are looking for foreign products, this does not mean that western companies can simply open a store and products will fly off the shelves. The demands of the Chinese customers different from western customers so there is a need for some localization especially in the branding of products. In addition, companies need to build awareness among Chinese customers and maybe even education the customers about their products, as there might be a gap in knowledge on the benefits of certain products.